The TRUTH About Peanut Butter

…discover the 5 ways peanut butter may improve your health!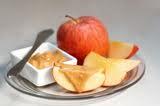 1884 was a great year. Why? Well, it was the year we were first introduced to one of the healthiest snacks of all time.
Peanut Butter!


Since 1884, peanut butter has become a staple in many households across the country and around the world.

One of the reasons why peanut butter has grown in popularity is because of peanut butters unique ability to go with just about anything.

Think about it…

Peanut butter goes with everything—chocolate, fruit, jelly, and vegetables—this one spread has truly grown into a staple in many people's diets.

Table of Contents:

Peanut Butter Nutrient Profile
Is It Ok To Eat Peanut Butter Everyday?
Does Peanut Butter Cause Weight Gain?
5 Benefits Of Peanut Butter
Peanut Butter + Heart Health
51 Protein Packed Recipes
Is Peanut Butter Bad For You?
Before we get into the benefits of Peanut Butter lets determine what we are eating and what it contains. Peanut butter is a good source of protein and also contains magnesium, niacin and B-6 which are essential vitamins and minerals.
Here is what a 2 Tbsp serving of creamy peanut butter contains:
Protein: One 2 Tbsp serving of peanut butter contains 7 grams of protein which is equivalent to 1 oz of beef or chicken.
Magnesium: Magnesium plays a role in over 300 chemical processes in the body and one 2 Tbsp serving contains 57mg.
Niacin: One serving contains around 28% of your daily Niacin daily needs. It helps with digestion and nerve function while providing 4 mgs of the recommended intake of 14 to 16mg per day.
Vitamin B-6: Vitamin B-6 plays an important role in over 100 enzyme reactions in the body and plays an important role in heart health and the immune system. Peanut butter provides around 14% of your RDA needs for vitamin B-6.
Is it ok to eat peanut butter everyday?



Not all peanut butter is created equal—and there are some negative effects associated with peanut butter.

First off, some peanut butters are loaded with added sugar and fillers (if there's no oil on top of your peanut butter, there's a good chance there's too much sugar), which could add to weight gain, inflammation, and changes in your cholesterol.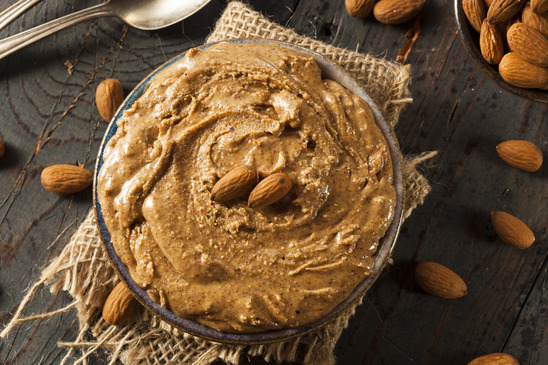 Secondly, peanut butter may contain a high amount of calories (200 calories in just 2 tablespoons). If you're not counting your peanut butter in with your calories, then you could experience weight gain over time.
So, look for a peanut butter that has minimal ingredients and doesnt contain added sugars. You can also use this tool below to see the nutrient breakdown regarding how much peanut butter you might want to eat.
If you normally eat 4 Tbsp a day you can enter it into this tool and see the nutrient breakdown and calories consumed.
Does Peanut Butter Cause Weight Gain?



Here's something you may not know:

Peanut butter may help you lose weight—which could improve your health dramatically!

You see, peanut butter has the perfect blend of monounsaturated fats and other nutrients which makes this one of my favorites—if not everyone's favorite— food.

Numerous studies show that eating peanuts and other nuts can help with maintaining weight and even help with losing weight. They do this by providing appetite satiety (your feeling of fullness) thanks to the protein, fiber and healthy fats that peanut butter contains.


Here Are 5 Other Benefits That Peanut Butter Has For Your Body

Peanut butter is, by far, one of my favorite snack treats to have for losing weight. I add it to everything.

(It tastes unreal when you mix with chocolate in a protein shake—almost like a guilty treat like a peanut butter cup! Here's the protein that I recommend to make your peanut butter cup.)

But peanut butter is more than just a treat. It's a true healthy food when used correctly. Peanut butter contains plenty of monounsaturated fats that help curb hunger and lower inflammation.

But peanut butter does more than just help you achieve a healthy body! In fact, here are 5 things you probably didn't know peanut butter can do for your body:

1. May Lower Heart Disease Risk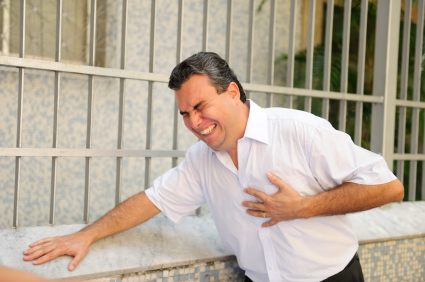 As I mentioned before, peanut butter is loaded with healthy monounsaturated fatty acids. But it is also loaded with antioxidants, vitamins, and minerals that could keep the reaper at bay.

Along with boosting your meal satisfaction, the monounsaturated fats may lower your bad (LDL) cholesterol and lower inflammation in your body.

Plus, the potassium found in peanut butter may lower your blood pressure, which could lower your risk for heart disease.

2. Reduces the Risk for Diabetes

Diabetes impacts the lives of millions of people around the world. It's by far one of the worst lifestyle-related diseases around.

But:

Studies show that eating 1 ounce of nuts or 1 serving of peanut butter (2 tablespoons) may reduce your risk for developing Type 2 Diabetes.

And not by a little bit either! The study showed that there is a 30% less likelihood for developing diabetes among those who eat peanut butter and those who dont.


3. Prevents Afternoon Energy Crashes

Peanut butter may be the perfect food for a number of reasons. But one reason in particular is the nutrient profile.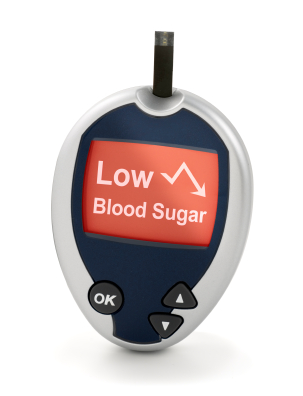 It contains plenty of fiber, protein, and fat to keep your energy pumping all day long.

Plus, the combination of nutrients may help stabilize your blood sugar, which could prevent mid-day blood sugar crashes and the associated food cravings.

4. Help To Improve Brain Health

Studies show that monounsaturated fats may protect your brain—which could prevent some of the worst age-related brain disorders.

How does it work?

Well, peanut butter contains plenty of anti-inflammatory and antioxidant properties, which could protect your brain (and other areas of your body) from the dangers of oxidative stress.

5. Helps To Reduce Cortisol Levels

Cortisol—which is a stress hormone—has been linked to higher blood sugar levels and increased weight gain.

But:

Studies show that the plant sterols found in peanut butter—called beta-sitosterol may actually lower (normalize) cortisol levels.

This means you may be able to fight back against stress and protect your health in the future.
---
FREE 51 of the Best-Tasting, Guilt-Free, Protein-Packed Fat-Burning Desserts, Snacks and Breakfast Recipes on the Planet
Here are just a few of the mouth-watering recipes waiting for you inside this FREE downloadable book…
* Chewy "No Bake" Chocolate Peanut Butter Oatmeal Cookies that are just 92 calories… p. 1
* Guilt-Free French Toast with just 106 calories (perfect for a quick, healthy breakfast!)… p.23
* Yummy Vanilla Cake packed with a body-sculpting 35 grams of protein… p.4
* Velvety Orange mousse packed with an incredible 42 grams of protein.. p.14
* Sinfully delicious Chocolate Cherry Parfait with just 1 gram of fat and 31 grams of protein? Yes!... p.16
* The Famous 65 calorie Decadent Chocolate-Covered Coconut Truffles... p.17
* Go back to your childhood with our comforting Ice Cream Sandwich – but the "healthy" version crammed with 34g of protein and only 3g of fat… p.40
* Ever heard of a hot fudge topping for your ice cream with 28 grams of protein? Well now you have!.. p.51
Grab These 51 Mouth Watering Healthy Desserts Right Here And Start Making Some These Recipes Immediately >>
---

The BEST Reasons Why You Need to Eat Peanut Butter

Peanut butter is loaded with healthy fats, antioxidants, vitamins, and minerals that are needed to keep your body healthy.

Although peanut butter is a true healthy food, there could be some concerns surrounding peanut butter due to the high calorie content and added sugar that may be found in some brands.

But don't worry—we have something special for you!

You see, peanut butter is by far one of the best snacks for losing weight. Since its chock full of healthy fats and antioxidants, peanut butter may improve many different aspects of your health.

…and that includes a healthy bodyweight! If you've been struggling to find the best snack for achieving a healthy bodyweight, then you may want to start including a serving of peanut butter (2 tablespoons) into your day.

But that's not the only thing you can add to your day to help accelerate your goals. In fact, on the next page, I would like to show you 2 researched backed ingredients that solve 2 of the biggest struggles with achieving a healthy bodyweight. Not many people know—or understand—the true power of these 2 hormones. If you've been struggling to lose any amount of weight then the solution on the next page may be what you are looking for. Just click the next page button below to discover the new ERA of achieving a healthy bodyweight:

LIKE THIS CONTENT?
Join over 60 thousand other F.A.S.T. free-thinkers taking control of their health!
Get started and grab Your FREE 5 Blood Tests That Predict Heart Disease Better Than Cholesterol Guide!
Plus, we will send you cutting edge health news, therapies and daily strategies to maintain an optimal health status!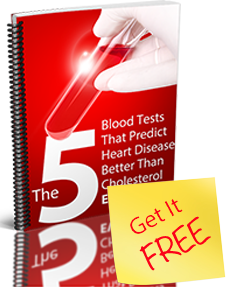 Be sure to SHARE this article on your favorite social media sites such as Facebook, Twitter, Pinterest, and Google +.
References:


Traoret CJ, Lokko P, Cruz AC, Oliveira CG, Costa NM, Bressan J, Alfenas RC, Mattes RD. Peanut digestion and energy balance. Int J Obes (Lond). 2008 Feb;32(2):322-8.

Sacks FM, Lichtenstein AH, Wu JHY, Appel LI, Creager MA, Kris-Etherton PM, Miller M, Rimm EB, Rudel LL< Robinson JG, Stone NJ, Van Horn LV, American Heart Association. Dietary Fats and Cardiovascular Disease: A Presidential Advisory From the American Heart Association. 2017 Jun 15.

Yu ZI, Malik VS, Keurn N, Hu FB, Giovannucci EL, Stampfer MJ, Willett WC, Fuchs CS, Bao YS. Associations between nut consumption and inflammatory biomarkers. Am J Clin Nutr. 2016 Sep;104(3):722-8.

Jiang R, Manson JE, Stampfer MJ, Liu S, Willet WC, Hu FB. Nut and peanut butter consumption and risk of type 2 diabetes in women. JAMA. 2002 Nov;288(20): 2554-60.

Li TY, Brenna AM, Wedick NM, Mantzoros C, Rifai N, Hu FB. Regular consumption of nuts is associated with a lower risk of cardiovascular disease in women with type 2 diabetes. J Nutr. 2009 Jul;139(7):1333-8.
https://link.springer.com/article/10.1007/s00394-017-1513-0
About Jayson Hunter & Jaylab Pro
Jaylab Pro was founded by Registered Dietitian Jayson Hunter. Jayson has been recognized as one of America's foremost weight loss experts by America's Premier Experts™. He has also been featured in USA Today for this accomplishment. Jayson is also a best-selling author having co-authored multiple books in health & fitness and business growth. Jayson and the Jaylab Pro team are proud to create content that helps improve the lives of millions of people around the world. We hope you enjoy it just as much as others have.