PROVEN by University Of Illinois Clinical Study … and thousands of people like you who take this …

Now You Can Lose Weight
Faster and Easier
-- Without Working Out More,
As Proven By University Of Illinois Study!


Your Weight Loss Results are 100% GUARANTEED TO YOU from this breakthrough all-natural Diet Secret – our unique "Ion-exchanged" protein powder that tastes delicious, and will NOT make you 
look like a muscle builder!*

Dear Friend,

Do you want to lose weight faster and easier than ever?

Well, now you can!

You see, this amazing protein powder is proven to burn off more calories and fat …plus keep you feeling full longer!

This means: Your body has NO CHOICE but to get rid of your unwanted fat.

How It Works


Our R&D team has perfected a unique cutting-edge protein powder that does two vital things for your weight loss:

Burns More Calories – Each serving of Jaylab Pro Protein™ contains 24 grams of high quality metabolism boosting proteins.

Makes You Feel Full Longer – Unlike cheap protein powders, the superior purification process of Jaylab Pro Protein™ results in the preservation of glycomacropeptides. These have been shown in scientific studies to signal your brain that you are full.* This makes it easier to eat less and lose weight.*
I want to tell you 3 more exciting things it does for your body …

# 1. Recent studies by Dr. Donald Layman, a professor at the University of Illinois, have highlighted the role of the essential amino acid leucine in improving body composition. Our high quality whey protein is rich in leucine to help preserve lean muscle tissue while promoting fat loss. Whey protein contains more leucine than milk protein, egg protein and soy protein.

#2. The protein helps to stabilize blood glucose levels by slowing the absorption of glucose into the bloodstream. This in turn reduces hunger by lowering insulin levels and making it easier for your body to burn fat.*

#3. Our whey protein contains bioactive components that help stimulate the release of two appetite-suppressing hormones: cholecystokinin (CCK) and glucagon-like peptide-1 (GLP-1). A new study found whey protein had a greater impact on fullness than casein, the other protein in milk. Adding whey protein to a mid-day snack or beverage provides healthy energy and helps control food intake at the next meal.*

Look And Feel Better Than You Have
In 10, Even 20 Years!


As Jaylab Pro Protein™ slims you down day-after-day, 24 hours a day, even while you are sleeping, you'll notice amazing things

> You will look much younger

> You will feel much younger

> You will feel so much healthier

> You will look sexier (Members of the opposite sex will notice
you more)

> You will have more energy

> You will have a better mood and outlook
Here are just a few customers who have shared their results after consuming Jaylab Pro protein powder.



CONSUMER ALERT: Most Protein Powders Are Not Created With These Ingredients

Low Temperature Microfiltered and Cross Flow Micro-Filtration Whey Protein Isolates for unparalleled purity

Naturally Sweetened with Stevia

Mixes Instantly with a Spoon

Available in two delicious flavors: Vanilla, and Chocolate

Only 2g of carbohydrate per serving – Perfect for Carb Restricted Diets

1 Serving Contains 5.3 grams of muscle boosting Branched Chain Amino Acids

Jaylab Pro Protein is Gluten Free*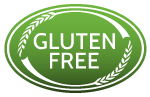 Non-GMO and Growth Hormone Free
No Artificial Sweeteners - Jaylab Pro Protein does not contain artificial sweeteners such as aspartame- instead each batch is naturally sweetened with stevia.
Build Muscle Faster – 1 Serving of Jaylab Pro Protein contains 2.5 grams of the essential amino acid Leucine, shown in extensive scientific studies to be responsible for activating protein synthesis and muscle growth at the DNA level.*
No Bloat, Feel Great – Unlike most protein powders which leave you bloated, constipated and with an upset stomach – Jaylab Pro Protein wields a double edged sword against digestive discomfort through its combination of lactase and Aminogen – working with your body to break down amino acids and sugars for superior absorption and digestion.
Burn More Calories – Each serving of Jaylab Pro Protein contains 24 grams of high quality metabolism boosting proteins.
Feel full, Faster, & Longer – Unlike cheap bulk protein powders, the superior purification process of Jaylab Pro Protein results in the preservation of glycomacropeptides, which have been shown in scientific studies to signal your brain that you are full.* This makes it easier to eat less and lose weight.*
Mixes Instantly – Just add water and swirl with a spoon for a fast and creamy shake that you'll look forward to each and every day.
Call now or get your FREE bottle below to get Jaylab Pro Pharmaceutical Quality Whey Protein shipped to your door.
This Product Is Sweeping The Country
Because IT WORKS GREAT!


Here are a few more customers who have shared their experiences with Jaylab Pro Protein



The sales of Jaylab Pro Protein™ are growing like wildfire. The biggest reason for this explosive growth is because IT WORKS. It's that simple. It is the fastest and easiest way to lose weight and keep it off via increases in metabolism boosting lean muscle tissue, period!*

Another reason is that it's considered to be FREE. The money saved on food spent in just the first weeks pays for the product. The other weeks are just money saved while the "thermic effect of food" that Jaylab Pro Protein provides melts the fat away.

This weight loss solution is NOT like any "diet pills" you see advertised. It is medically-proven all-natural powder that corrects your underlying physiological cause of excess body weight -- at the metabolic level.


 I love the fast results and the motivation it gives you – don't be surprised if you lose 10 to 12 pounds in just the first few weeks like many people have!


This is the protein powder you will ever need. Imagine, you will soon lose pounds and inches fast ... with no hunger ... no side effects ... and no surgery!

This product is only available from Jaylab Pro Nutrition, a company that tens of thousands of people worldwide have come to trust for their nutritional needs because of our professional grade supplements. And you will be trying it 100% risk-free with the company's famous Money-Back Guarantee.

So even if you've tried another product before and were not thrilled with the results, don't be discouraged because … your results from this product are guaranteed to be terrific!


You have nothing to lose and everything to gain:



"If Jaylab Pro Protein™ doesn't give you the
all the weight loss you want
… with the speed and ease you want 

… it's
YOURS FREE!
I guarantee it!"


As you can tell, I'm very excited to bring you this news about how to lose weight for good much easier than ever before.

To make this a "no brainer easy" decision for you, I will make you this personal guarantee:
I guarantee to send you a 100% refund if you aren't thrilled with how much weight you lose, and how fast and easy it is!

That's right. I'm so confident you will be thrilled, all you have to do is return whatever product you have left anytime within 60 days and you will receive a full refund … no questions asked!

I'll send it to you within just days. No questions. No hassle. No fine print. I trust you.

Right now, you do NOT need to say "Yes". You only need to say a very easy "Maybe". Make me prove to you – FREE of even a penny of risk. You are NOT BUYING, you are just TRYING, THEN seeing the results, THEN you will decide if you want a refund or not!

Could anything be more fair? Just call this toll-free number now for immediate shipment: 1-888-9GETPRO (1-888-943-8776) Mon-Fri 8am-9pm EST
Your quality of life and health depend on the action you take now.

And For A Very Limited Time You Can Try Jaylab Pro Protein For FREE!

I'm so excited for you to start losing more weight faster & easier … pain problems gone -- your energy level higher … … feeling better and younger than you have in years!

That's why I want to take away any reason not to respond now with my personal FREE trial offer.
I'm so confident you are going to love Jaylab Pro Protein and the way it helps you - I'm offering you a full month's supply for free. All I ask is you pay a small shipping and handling fee. Sound fair?


And, as an added benefit, when you try Jaylab Pro Protein for FREE, you'll automatically be enrolled in our Smart Ship program. You'll receive future monthly bottles at the absolute lowest price of just $41.95 – plus FREE SHIPPING! Of course, there's no commitment and you can cancel anytime by contacting our customer support center.


This offer is only available to United States and Canada residents at this time.

 But don't wait. Due to the popularity of this offer, our supply of free bottles are literally flying off the shelves.

Step 1: Choose Your Flavor


Step 2: Click Add To Cart


You have nothing to lose, so click below right now or call 1-888-943-8776 to receive your FREE Trial of Jaylab Pro Protein right away!

To your faster and easier weight loss,

Jayson Hunter

Jayson Hunter, RD, CSCS

Jaylab Pro Nutrition


P.S. Remember, I promise you this: Your Weight Loss Success Is Guaranteed – Or It's Yours FREE! This is completely different from anything else you've ever tried. Now you will soon stop dieting -- and start living. Don't waste another day being miserable and unhappy about your weight – it doesn't matter how many times you've failed before - the solution is here right now – call 1-888-9GETPRO (1-888-943-8776) Mon-Fri 8am-9pm EST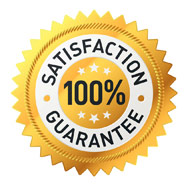 Every Jaylab Pro product comes with a 60-day, 100% money-back guarantee.
You've got nothing to lose (and everything to gain) by putting your trust in Jaylab Pro Nutrition!
Place your order toll free today! 1-888-9GETPRO (1-888-943-8776) Mon-Fri 8am-9pm EST
With the Jaylab Pro Smart Ship super-savings plan you will enjoy:
**Jaylab Pro Smart Ship items are only available in the United States and Canada

Free Shipping! You will never pay one dime for shipping on this order and all future bottles

Save Time with Auto-Delivery – your products will be shipped every month right to your door automatically.

Never worry again about running out of your favorite Jaylab Pro product

Convenient and Flexible – if you are traveling and need to postpone your shipment for a few days or weeks, no problem. Call our support line and we'll postpone your delivery until you get back.

No contracts – you can cancel your Jaylab Pro Smart Ship delivery program anytime by logging into your account. There are no contacts to sign and you are never locked-in.
Jaylab Pro Protein - a shake that I drink without hesitation!



"I have battled my weight all of my life, so I do not have to tell you how many fitness/energy/weight loss shakes I have tried! When my trainer sent me the link for the Jaylab Pro website, I cynically thought to myself – here is another drink that I will have to endure to gain the maximum results that I desire.
I was shocked when I received the vanilla Protein; I REALLY enjoyed the taste and consistency of this drink. The serving size is one scoop mixed with 6oz to 8oz of water; it mixed easily with a spoon and it was not lumpy, thick or chalky like the other shakes I have encountered previously. Jaylab Pro Protein will easily be a shake that I drink without hesitation and/or regret; this was money well spent."

LISA ROSS DECORDOVA,
Milwaukee, WI
I just wanted to say that I LOVE the new Protein!



"Just reading about it, I was convinced that it would be my protein powder of choice because of it being naturally sweetened, the BCAAs, and it being cold processed. But what I found even more amazing after I received my shipment of Protein is how easy it is to mix, and it TASTES GREAT!

I feel better about my nutrition knowing that I can pack in a great quality protein that also adds more flavor to my food (I add it to oatmeal, Greek yogurt, etc.).
I think this is my new favorite Jaylab Pro product!"

Matt Sizemore,
Grand Rapids, MI
Protein Powder is sooooo good!



"Jaylab Pro Protein Powder is sooooo good. I have had other protein powders that were chalky, clumpy and tasted really bad. But Jaylab Pro Protein even smells delicious and the aftertaste is really yummy! "

Kelly Blacher,
Chino Hills, CA
Sweetened with all natural Stevia!


"Up until now, there has not been a protein powder that I felt confident recommending or even taking myself. Well Jaylab Pro Nutrition has finally done it. They have finally formulated a protein powder that is not only delicious, but one that is sweetened with stevia (a completely natural sweetener) and have only used the highest quality, cold processed whey."

Isabel De Los Ros, author of The Diet Solution Program

Love, Love, Love The Taste!

"Love, love, love the taste and how easily the protein powder mixes without a blender!"

Karen Brinton
Hidden Valley Lake, CA
*We don't know if you will experience the same or similar results as these Jaylab Pro customers. Your experiences may not be as positive.
For all orders being placed from outside the continental United States:


The handling fee for all other orders outside of the U.S. is $3.95 for overseas orders and $8.95 for Canadian orders, regardless of the quantity ordered. Please note, additional duties and customs fees may apply. Unfortunately, our Jaylab Pro Smart Ship service is only available to residents of US and Canada at this time.

All orders shipped to countries other than the United States and Canada will be processed and shipped within 1 to 2 business days. Orders are shipped to Canada via UPS and should arrive within 5-7 business days from the day it is shipped. All other international orders are shipped via USPS and should arrive within 12-14 business days from the day it is shipped. Should your order not arrive after 14 business days please check with your local post office to see if they are able to locate your shipment before contacting us. If your local post office is unable to locate the package we will contact the shipper and open up a claim to have them search for your shipment. This could take anywhere from 30 to 60 days and no guarantee is given that the shipment will be found. No refunds will be issued during the claim period.

Due to various Customs policies, we cannot guarantee delivery for any orders outside of the United States, especially for orders of more than a 90 day supply of a specific product. If the customs office in your country does not deliver the shipment or returns your order to us - either because you did not have permission to import such supplements or because such supplements are banned or are unbelievable at the address provided. This means we will not be able to reship your order, should it not arrive. A refund will be issued as follows: We will take the total amount of your order and subtract your shipping charge. We will also subtract any other outside charges we may have incurred during shipping, such as quarantine fees or warehousing fees, if applicable. Additionally, any duties and customs fees that may be due upon delivery are the responsibility of the customer. Each country has different laws and regulations regarding the purchase of products from other countries. You are responsible for making sure that buying nutritional supplements from the United States is allowed. Please accept our sincerest apologies for any inconvenience.
To read more about customs laws and international shipping please click this link and check out "More International Information"
References:

Layman DK, Boileau RA, Erickson DJ, Painter JE, Shiue H, Sather C, Christou DD. A reduced ratio of dietary carbohydrate to protein improves body composition and blood lipid profiles during weight loss in adult women. Department of Food Science and Human Nutrition, University of Illinois at Urbana-Champaign, Urbana, IL 61801, USA. d-layman@uiuc.edu. J Nutr. 2003 Feb;133(2):411-7.

Burke, D. G., Chilibeck, P. D., Davidson, K. S., Candow, D. G., Farthing, J. & Smith-Palmer, T. (2001) The effect of whey protein supplementation with and without creatine monohydrate combined with resistance training on lean tissue mass and muscle strength. Int J Sport Nutr Exerc Metab 11: 349-364.

Cribb, P. J., Williams, A. D., Carey, M. F. & Hayes, A. (2006) The effect of whey isolate and resistance training on strength, body composition, and plasma glutamine. Int J Sport Nutr Exerc Metab 16: 494-509.

Baer, D. J., Stote, K. S., Clevidence, B. A., Harris, G. K., Paul, D. R. & Rumpler, W. V. Whey protein decreases body weight and fat in supplemented overweight men and women. . Experimental Biology, San Francisco, CA, April, 2006.

Bouthegourd, J. C., Roseau, S. M., Makarios-Lahham, L., Leruyet, P. M., Tome, D. G. & Even, P. C. (2002) A preexercise alpha-lactalbumin-enriched whey protein meal preserves lipid oxidation and decreases adiposity in rats. Am J Physiol Endocrinol Metab 283: E565-572.

Mikkelsen, P. B., Toubro, S. & Astrup, A. (2000) Effect of fat-reduced diets on 24-h energy expenditure: comparisons between animal protein, vegetable protein, and carbohydrate. Am J Clin Nutr 72: 1135-1141.

Luhovyy, B. L., Akhavan, T. & Anderson, G. H. (2007) Whey proteins in the regulation of food intake and satiety. J Am Coll Nutr 26: 704S-712S.

Frid, A. H., Nilsson, M., Holst, J. J. & Bjorck, I. M. (2005) Effect of whey on blood glucose and insulin responses to composite breakfast and lunch meals in type 2 diabetic subjects. Am J Clin Nutr 82: 69-75.
Notice: Use this product as a food supplement only. Do not use for weight reduction.