Grapes And Green Tea: Could They Improve Blood Sugar Control?

By Kevin DiDonato MS, CSCS, CES


With the rise in overweight or obese adults and children, there is also a sudden and sharp increase in the number of new cases of Diabetes.

In fact, in the US alone, Diabetes accounts for roughly eight percent of the population, or roughly 24 million people.

Diabetes is associated with $126 to $174 million dollars in direct health care related expenses, mostly attributed to medications.

Diabetes, which is characterized by your body not producing enough insulin, or your body being unable to utilize insulin, could lead to blindness, heart disease, neuropathy, strokes, and death.

Due to the sharp increase in Diabetes, there is new medication being produced to improve blood sugar control.

One way to control blood sugar, research suggests, is to stop the activity of specific enzymes that are responsible for carbohydrate metabolism, therefore potentially controlling blood sugar increases.

Popular glucosidase inhibitors have been shown to be effective at controlling blood sugar but could carry side effects such as diarrhea and other problems with your gastrointestinal system.

Now, according to a new study published in the Journal of Agricultural and Food Chemistry, natural alternatives, such as grape seed and green tea extract, could be an effective means at inhibiting the same enzymes responsible for carbohydrate metabolism.

Let me explain…

Green Tea, Grape Extract, and Sugar Control

Diabetes, which is a disease that is highlighted by poor blood sugar control, is a growing problem in the US and the entire world.

Due to the inability to control blood sugar through the use of insulin, Diabetics are typically instructed to consume a low carbohydrate
diet, and prescribed different medications in order to control excessive blood sugar rises.

One popular medication, acarbose, has been shown to be effective at inhibiting the activity of two specific enzymes: α-amylase and α-glucosidase.

Alpha-amylase and α-glucosidase are two enzymes responsible for the breakdown and processing of dietary carbohydrates, which could results in spikes in your blood sugar.

The authors of this study aimed to determine the potency of catechins and extracts (green tea and grape seed) on the inhibition of these enzymes.

Their criteria the researchers were looking for was to be sure that the concentration of the extracts inhibited at least 50% to a maximum of 90% of the enzymes.

They also compared the activity of the green tea and grape seed extracts to the acarbose activity on the inhibition of those same enzymes.

From their data, they showed that grape seed extract was a potent inhibitor of both α-amylase and α-glucosidase.

Plus, they showed that grape seed extract possessed equal, if not, more powerful inhibitory effects than acarbose did.

When it came to green tea extract, they showed that it was not an effective inhibitor of α-amylase, but was a strong inhibitor of α-glucosidase.

From their work, they concluded that plant extracts containing catechins-3-gallates, in particular EGCG (found in green tea), are potent inhibitors of α-glucosidase activity.

They also concluded that their data suggested that procyanins in grape seed extract could strongly inhibit α-amylase activity.

Although this work is exciting and could pose new therapeutic effects for the treatment of Diabetes, more research is needed before green tea and grape seed extracts could be considered a valid treatment option.

Better Control of Your Blood Sugar

Green tea, which contains the powerful polyphenol EGCG, has been shown in research to prevent damage to DNA, improve the health of your skin and cells, and improve heart health.

Similar to green tea, grape seed extract has also been linked to improvements in heart health, by lowering cholesterol and blood pressure.

However, according to the results of this study, both green tea and grape seed extract may be potent inhibitors of enzymes necessary for carbohydrate metabolism.

By inhibiting these powerful enzymes, both green tea and grape seed extract could be a beneficial option (along with regular medication) for improving blood glucose control- which is important in the treatment of Diabetes.

Implementing a healthy diet, low in carbohydrates, high in protein, and with plenty of fruits, vegetables, healthy fats, and green tea and grape seed extract, could lead to drastic improvements blood sugar control.


Four Other Powerful Superfoods You MUST Know About >>






References:

Yilmazer-Musat, M. Griffith, A. Michelst, A. Schneider, E. Frei, B. Grape Seed and Tea Extracts and Catechins 3-Gallates Are Potent Inhibitors of α-Amylase and α-Glucosidase Activity. J Agric Food Chem. 2012. doi: 10.1021/jf301147n.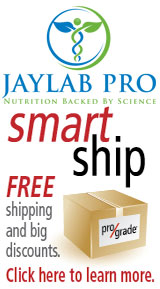 We are a GMP Rated facility, so what we say is in the bottle is really IN the bottle. Sure, it's extremely difficult to get certified, but we feel the extra effort is worth it. Don't you agree?