The Benefits of Eating a High-Protein Breakfast (good for fat loss too)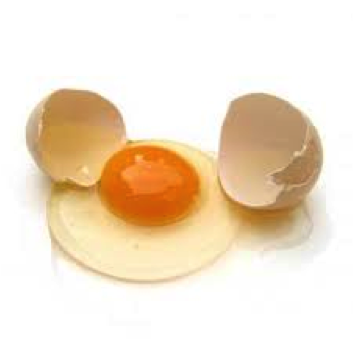 By now, you've probably heard that breakfast is the MOST important meal of the day!

If you haven't, well, I have news for you: IT IS!

Besides breakfast teeming with vitamins, minerals, good fats, high fiber, and healthy fats, breakfast should be part of any weight loss, body slimming, or diet plan.

Why?

Over the years, research has shown that skipping breakfast not only tanks your energy levels, but it may also lead to weight gain and poor appetite control.

So, the first step to losing weight, maintaining weight, or preventing weight gain would be to eat a healthy, well-balanced breakfast.

And if you can get that first step down, every day, then you will be well on your way to a tighter, slimmer you!

But what's the BEST breakfast to have…

High Protein Breakfast and Appetite Control

So, you were told you need to eat breakfast more often in order to prevent weight gain.


You stumble downstairs and start opening up the refrigerator and cupboards, trying your best to find something healthy, yet satisfying to eat for breakfast.

You see the oatmeal...

You grab some jelly and bread for toast.

You snatch up some fresh fruit from the drawers…

But wait is there something else that you're missing?

The protein!

Studies suggest that higher-protein breakfasts may not only fill you up, but may leave you satisfied for longer periods of time.

Why?

The simple process of digesting protein may send a signal to your brain, therefore boosting the release of satiety hormones.



This simple trick – adding more protein to your breakfast (or any meal) – may lead to better appetite control, satisfaction after your meal, and better control during evening eating or snacking times.

And there is research to back it up!

A team of researchers from the University of Missouri's Department of Nutrition and Exercise and Physiology discovered that a breakfast HIGH in protein delivered more results than a normal protein, or skipping breakfast.

Here's what they found:

- The simple act of eating breakfast reduced daily hunger between meals compared to skipping breakfast.

- The high-protein breakfast resulted in greater daily fullness, compared to both normal protein and skipping breakfast.

- High protein breakfasts increased peptide YY concentrations, and reduced ghrelin levels (ghrelin is a hormone released by your body that stimulates hunger and, on the other hand, peptide YY is produced by your gut and has been shown to reduce appetite).

- Both protein breakfasts reduced brain activity associated with hunger drive and preoccupations with foods and feeding.

- And this reduced brain activity resulted in less evening snacking and better overall meal satisfaction.

What did they conclude?
"These data suggest that the addition of breakfast, particularly one rich in protein, might be a useful strategy to improve satiety, reduce food motivation and reward, and improve diet quality in overweight or obese teenage girls."
Start Your Day Off Right!

Having a healthy breakfast, one that contains protein, healthy fats, simple carbohydrates, and a good portion of complex carbohydrates, may help you lose weight and reduce hunger throughout the day.

An example of a healthy breakfast could be as follows (everyone is different):
eggs
half an avocado
one serving of sprouted grain bread
one cup of blueberries
As you can see from this breakfast above, it contains adequate protein, healthy fats, fiber, and simple carbs.

And this could make a perfect appetite-suppressing meal, one that boosts the RIGHT hormones for satisfaction, therefore leading to less hunger during the day and less snacking at night!

What does your ideal breakfast look like?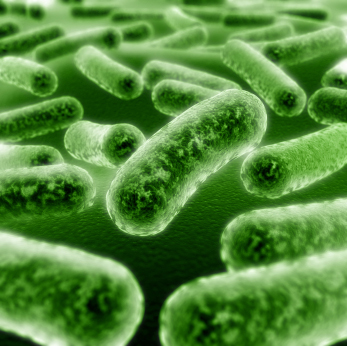 Simple Trick Sheds Years Of Unwanted Belly Fat?

Everything You Need To Know About Post-Workout Nutrition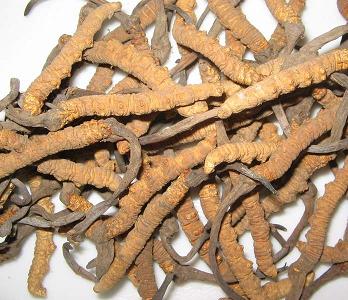 This Ancient Herb Sparks The Magic In The Bedroom




References:

Leidy HJ, Ortinau LC, Douglas SM, Hoertel HA. Beneficial effects of a high-protein breakfast on the appetitive, hormonal, and neural signals controlling energy intake regulation in overweight/obese, "breakfast-skipping," late-adolescent girls. Am J Clin Nutr. 201 Apr;97(4):677-88. Doi: 10.3945/ajcn.112.053116. Epub 2013 Feb 27.

About Jayson Hunter & Jaylab Pro
Jaylab Pro was founded by Registered Dietitian Jayson Hunter. Jayson has been recognized as one of America's foremost weight loss experts by America's Premier Experts™. He has also been featured in USA Today for this accomplishment. Jayson is also a best-selling author having co-authored multiple books in health & fitness and business growth. Jayson and the Jaylab Pro team are proud to create content that helps improve the lives of millions of people around the world. We hope you enjoy it just as much as others have.